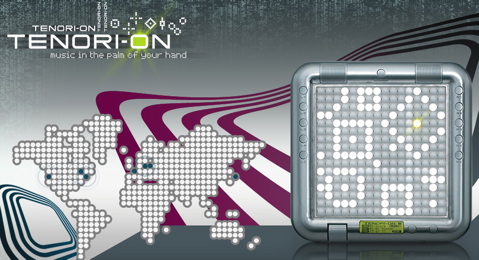 I forgot to mention another thing I'm going to this month, a free demo/concert of the nifty Tenori sequencer this Friday night featuring a bunch of random electronic musicians like Pole, Sutekh and Safety Scissors. I am psyched to see the Tenori in action, the designer is a Japanese artist named Toshio Iwai who creates interactive audio/visual installations and has brought that same playful and exploratory music-oriented mindset to videogames and now a sequencer. I loved his Elektroplankton music game and I am curious to find out how useful and inspirational a fully realized piece of music gear designed by him will be.
I saw Stars of the Lid last night and they were fantastic, very intense and moody and thick sound combining waves of textured distorted guitar, gorgeous synth chords and deep bass, and a string trio. Best concert I've been to in a while.
One show I'm not going to is Goldfrapp at the Warfield on April 26th, because I already have tickets for Mum on the same night. I had forgotten they were going to be here, and I'm a little bummed out because they are one of my favorite electronic groups and their new album is very good, but unfortunately I can't be in two places at the same time. Also, I might go see Stephen Malkmus of ex-Pavement fame at the Fillmore on the 27th and re-live my mid-90s indie phase. Why does everyone have to show up to play in SF the same month?
2008 04 16