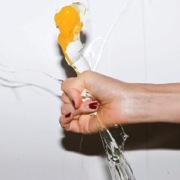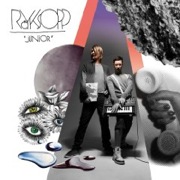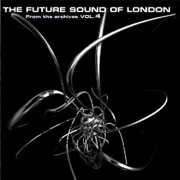 The master copy of the CD has been sent off to Disc Makers to be duplicated, and the artwork has been uploaded so the cases can be printed up. We should be getting actual copies of "slowburn" in two or three weeks. Finally!
Some new albums I've been listening to and enjoying: Yeah Yeah Yeah's "It's Blitz" (another Rock Band band), Royskopp "Junior" (sunny and poppy, better than the last one), and Future Sound of London "From the Archives Vol. 4″ and "Environments 2″ (classic FSOL ambient outtake goodness).
I've also been busy at work on the Tenori-On project, and am making amazingly fast (for me) progress. I'm basically using the same process and tools that I did with "slowburn", with the Tenori-On replacing the Nord Modulars, and using all plugins instead of external hardware effects. I'm only a few days away from getting ready to start the final mixes, which is very cool, since as chronicled here on this blog it took me about a year and a half to get to the same place with "slowburn". The results are sounding pretty good, too (I think). We'll see how long I can keep up this pace…
I still need to write some wrap-up posts about the "slowburn" project covering mastering, artwork, duplication, and some pictures when the final product arrives. I'll get to work on those in a few days, while taking a quick break before I start mixing the Tenori-On music.