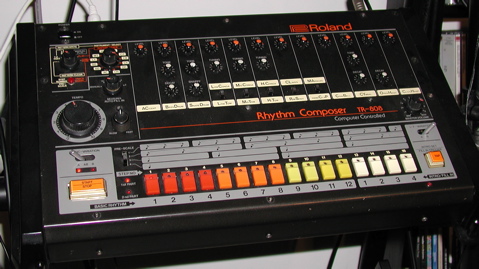 I love the Roland TR-808, it's got my favorite drum sounds ever and it's just fun to use. For "puppy" I wanted some lighter, crisper type drum sounds so I tuned and EQed the 808 accordingly.
Listen to a quick and simple demo of some TR-808 samples that I made for "puppy", first dry, then through the Waldorf D-Pole plugin, then through the SoundToys EchoBoy plugin.
Here are the samples themselves.