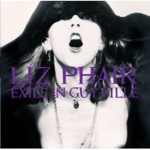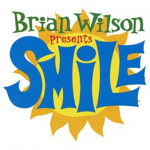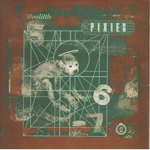 Last week I went to see Liz Phair in concert at the Fillmore, where she performed her classic "Exile in Guyville" album song for song, in order. It was great to hear all the songs again, and there was a good crowd of aging hipsters who were very much into it. It's hard to believe the album is 15 years old and we're all getting old. The "album as a concert" trend has been gaining steam, previously I had watched Brian Wilson do "Smile", and have read about Sonic Youth doing "Daydream Nation" and Pink Floyd performing "Dark Side of the Moon". Maybe it's just a marketing gimmick, but even so, if it is drawing crowds that means there is definitely still an audience for the medium of the full length album. Personally, I think it's great, since most of the time I still stubbornly listen to music this way, album by album.
They've also started selling full albums of music you can buy and play in the videogame Rockband. Last week they released the Pixies "Doolittle" (one of my favorite albums of all time) and a month ago they released The Cars first album. I bought both of them, and in both cases it's really cool to not only be able to play along to the big hits, but also the quirky favorites you wouldn't expect to be able to get. When people talk about the modern music listening experience, it is all about playlists and the iPod shuffle, but I do still think there's a place for the full length album.
As far as slowburn the album goes, it definitely isn't dead yet. "flicker" and "bubblepop" are in "good enough" shape which means they're pretty much done being mixed. As I continue mixing the other songs I will probably come back and tweak a few parts, but they could be released in their current form and I'd be okay with it. I know that sounds like tepid praise, but at this point, after listening to the songs over and over and over, that's about the best you can hope for. I'm actually somewhat surprised I don't outright hate any of the songs yet.
Anyway, if you want to listen to "flicker" it's up on our myspace page. Next up are "lemon" and "lurp".